Before 1986, I attended the University of Manitoba (Chemistry major, English Minor) after which I spent the years 1981 to 1986 working in the High Arctic, first as a roughneck on ice platform oil rigs (working for Westburne High Tower and at Panarctic Oils sites) and then as a radio operator/weather observer/air traffic advisor.
In 1986 I co-founded and was president of the desktop publishing company Amber Graphics, Inc. (named after Roger Zelazny's Amber Series). This marked my earliest professional artwork or typesetting. Our first large-scale job was a Handbook/Index series about DC comic books.
I provided typesetting/colour separation/production for Independent Comic Group, a subsidiary of Eclipse Comics (Los Angeles, California). In this series, I handled all typesetting chores and the occasional vector logo; additionally, a custom PostScript typeface (Korinna Extra Bold) was built specifically for this series as no PostScript versions were available at the time and we wanted to match the formatting of earlier indexes in the series. The typesetting at the time was handled by using a code-based typesetting program, MacTeX, which featured versions of TeX and LaTeX for the Macintosh. No other Macintosh-based layout program at the time had professional-level H & J (Hyphenation and Justification); Aldus PageMaker, for example, only allowed for a document of 16 pages in length and had no automatic hyphenation at all).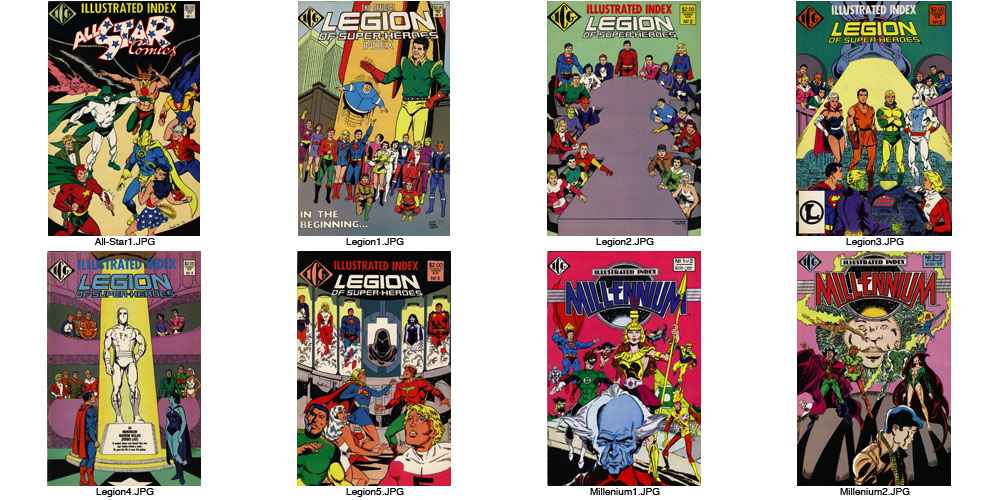 In the late '80s I began teaching (part-time) a Continuing Education course at the University of Manitoba on Advanced PageMaker techniques. I'd been recommended for the course by a number of designers and local professionals I'd dealt with who thought I had something extra to offer to the course.
At this time I was doing a lot of advertising production art for local agencies like b/w data, Naylor Communications, and Palmer Jarvis. I also began more serious programming, building a complete time-and-material billing and invoicing system using the 4D database engine. Years later I updated their database by rewriting it using Filemaker Pro.
In 1992 I left Amber Graphics, Inc. to work out of a home office (my wife and I'd just had our first child, and we felt that I could continue working while being with him, allowing her to continue to work outside the home). Most of my work continued as before. As well, I also:
Helped the start-up comic-colouring company, Digital Chameleon, by designing their initial colouring system. For a short while I also helped paint comic pages (working from the colourists' mark-up sheets) and began lettering comics as well.
Provided custom typefaces/artwork and utility programs for Digital Chameleon, as well as painting comic book files. Work included creating Illustrator logos, some of them compiled as a JPEG sample here; artists would superimpose the logos over the raster artwork, allowing them to have much higher-resolution logos for the comic covers.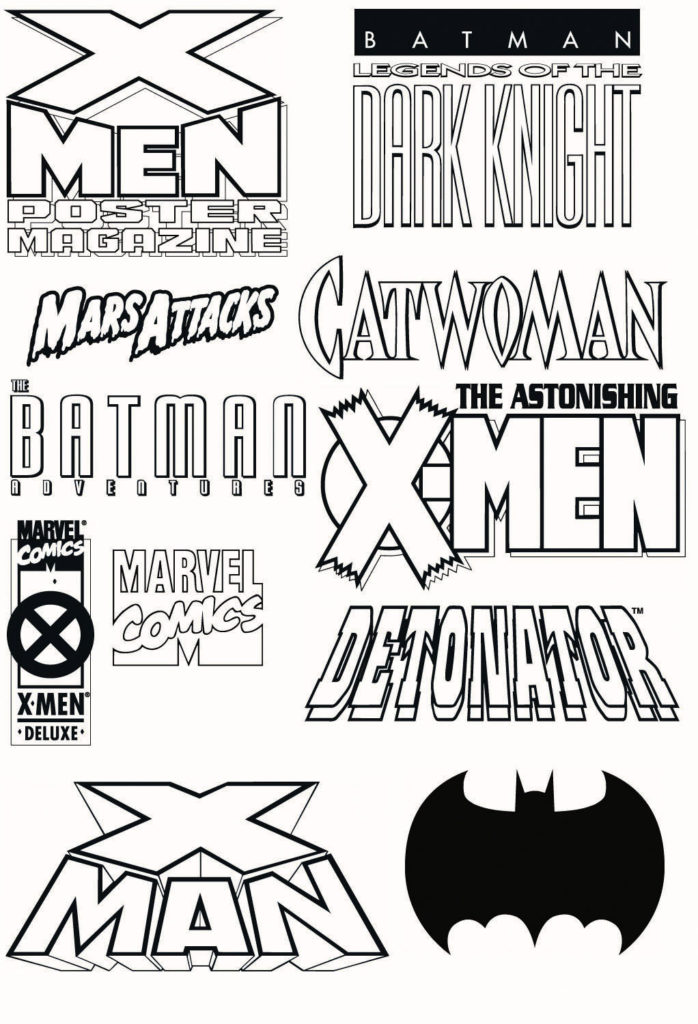 Provided typesetting/scanning/colour separation/production work for Marvel Comics, New York, New York. Comic covers and interior comic art was scanned in and inserted into pages; each issue features between 50 and 100 scans, as well as the occasional piece of original art. With the exception of the outside covers, I handled all of the typesetting and production, shipping finished negatives to Marvel.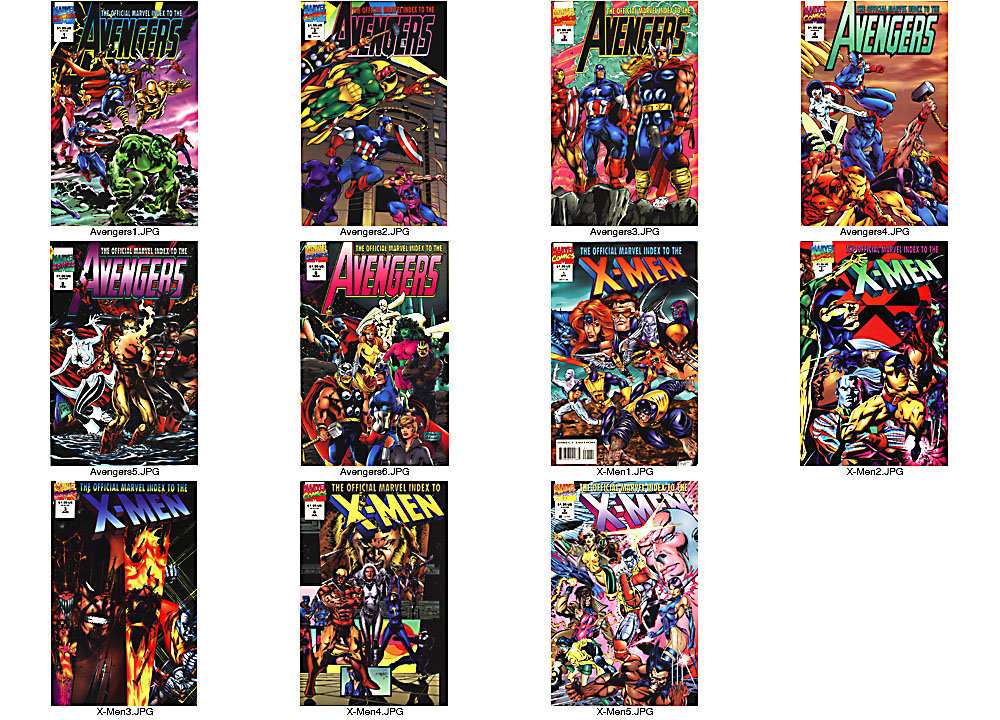 Much of my work through the late '90s was comic book "flatting"; rather than the full painting I was doing earlier, with flatting black and white line art is coloured in flat colours to prepare the art for final shading and colouring by the actual digital colourist. Sample here shows the three stages: original b/w provided, the flatted page, and the finished, fully-painted page. In this example, the colourist I was working with was Chris Chuckry (formerly of Digital Chameleon).
I began working a little more seriously in 3D at this point, providing detailed "Zone Maps" and 3D graphics for multiple MTS mobile phone ad campaigns. Maps were created with Adobe Illustrator; the project involved scanning in very large technician's data maps in pieces, scaling and joining the pieces in PhotoShop, then tracing over the map details (including lakes, rivers and roads) and adding the various zone coverage maps to provide a final set of Illustrator EPSs that included a composite and an older brochure cover featuring both the coverage zones and topography in 3D.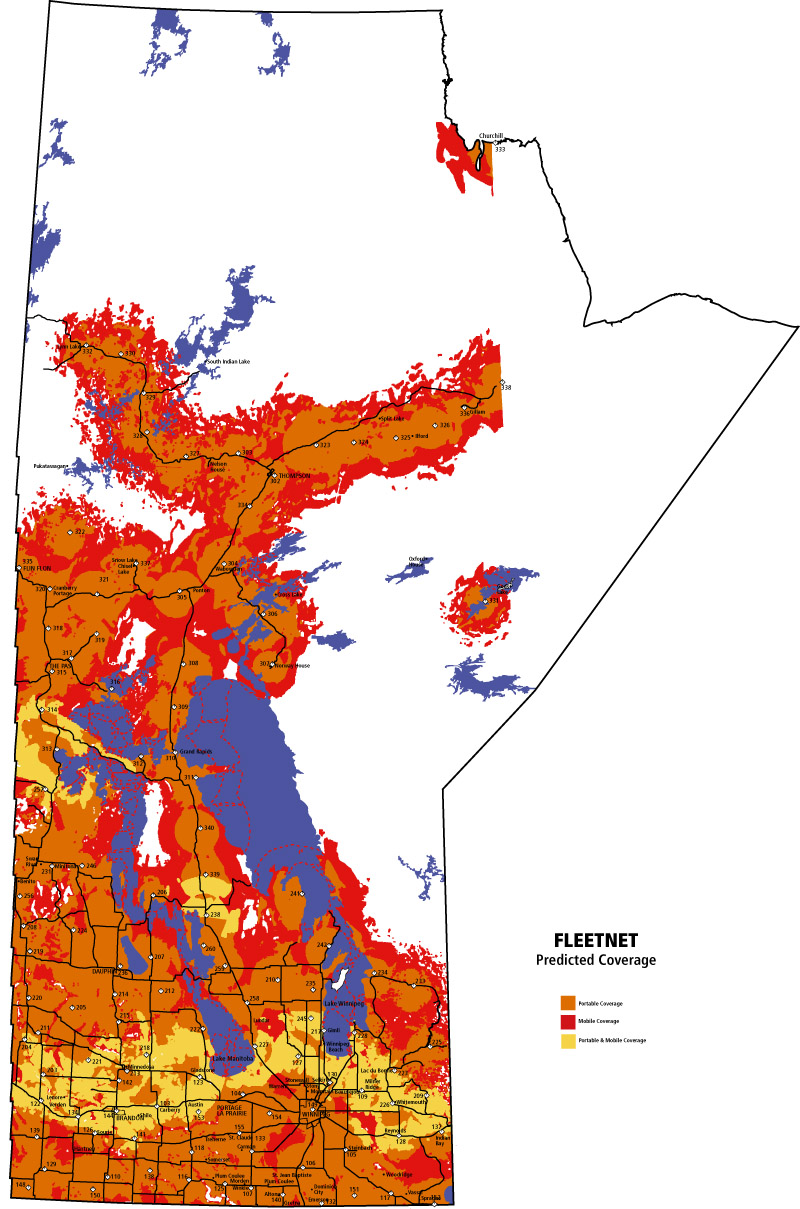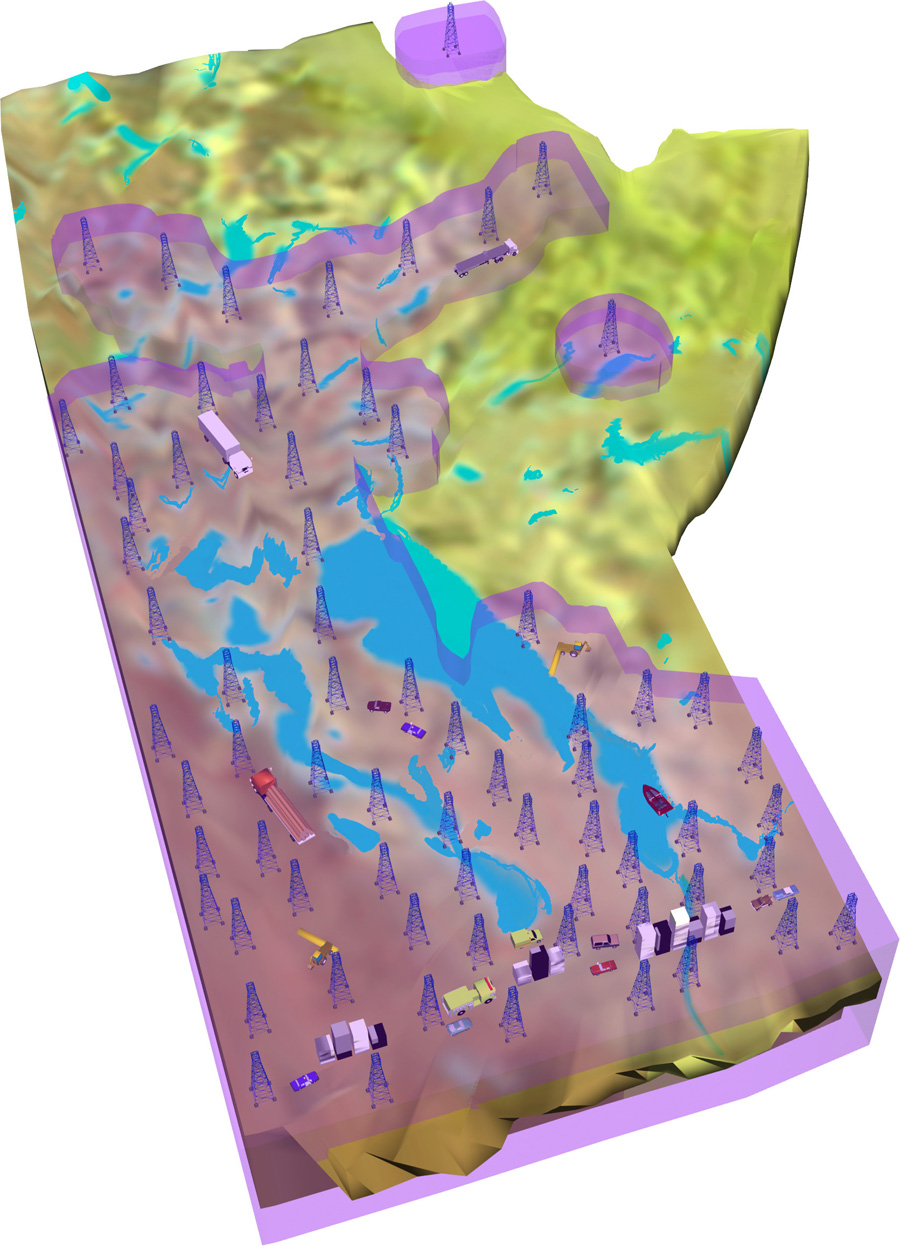 As well, I provided a number of 3D architectural graphics for several SHAPES advertising campaigns in Winnipeg. 3D models were built and rendered in Lightwave.

3D and the internet proved a very powerful team-up, as online communities grew overnight. I wrote and published a number of beginner tutorials at the time such as one to help some people who were having trouble getting a volumetric lighting effect with Inspire3D, a program that didn't have the feature built-in. I used an early 3D character to highlight the effect: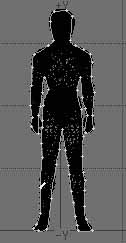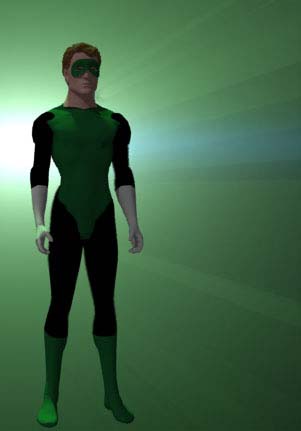 A link to the actual tutorial is still out there: http://moink.freehosting.net/volumetric_lighting.html
My first professional web project was to provide a complete, hyper-linked HTML document for Manitoba Environment, Environmental Quality Standards ("State of the Environment Report for Manitoba 1997"). The job involved converting a 50+-page PageMaker report to fully-linked html code, including resizing and linking hundreds of maps and charts from various formats (EPS, GIF, TIFF, etc.) and sizes to uniform formats at web-friendly sizes (use the back button in your browser to return). As now, I didn't really know what I was doing but worked through it using Adobe's SiteMill software. I think this was probably the only large-scale publishing project where I was never asked to do any changes. The client called me up a week after I'd delivered the final product to tell me that he was amazed that he'd only had to make one (!) minor edit to fit it into their existing website. Definitely a case of beginner's luck.
From the late 1990s until 2005 I was dong mostly comic flatting and occasional lettering, with the exception of the occasional programming or layout job. By this point, I'd flatted literally thousands of comic book pages, working directly and indirectly for such companies as DC Comics, Marvel Comics, Image Comics and others, and got to paint such characters and strips as Superman, Batman, The Flash, The X-Men, Green Lantern, Captain America, Star Wars and many others. Here's a very small sampling of my flatted pages:

As well, I created some professional Flash programs for clients, including a  graphic-based construction program for designing and tracking well-site drilling strings for an Alberta oil field service company (Stream Flow Industries). The program was designed to be a standalone application rather than an online app (the people using it save their data files to their local drive and email copies to a central storage area).
In the summer of 2005, our children (now two) no longer needed me at home, so I took a full-time position at a local translation company doing desktop publishing and retired from it in June, 2022.